How to Find IP Address On Roku TV? (7 Easy Methods)
It's no secret that watching television is more difficult than ever. With the number of remotes, streaming devices, and mobile apps available, it may take you longer to put on a show than it will to watch it.
Roku, on the other hand, makes the process slightly easier by combining multiple streaming services into a single user-friendly interface. This article will show you how to find the IP address on Roku TV device using the Roku remote, your router, or the Remoku add-on for Google Chrome.
WHAT TO KNOW
Remote: Navigate to the Roku settings, then networking, and finally About to find your Roku's IP address.
Open a browser, type your router's IP address into the URL bar to access the admin interface, and then look for a list of connected devices.
Chrome extension: Install the Remoku Chrome add-on, navigate to the Remoku settings, and then scan your network's IP address.
HOW TO FIND ROKU IP ADDRESS WITH YOUR REMOTE
It is easiest to locate your Roku's IP address from within the device. Your Roku's IP address is easily accessible through its menus. All you have to do is know where to look.
Navigate to the settings menu from the Roku main menu.
Look for a networking option.
Find About in that submenu. You'll find your Roku's IP address as well as other useful network information about your device there.
HOW TO FIND ROKU IP ADDRESS WITHOUT A REMOTE
You may not always have direct access to your Roku's menus, whether for troubleshooting or configuring something from another room. In any case, there are a few different ways to get your Roku's IP address over your network.
Alternative Video: How To Find Roku IP Address?
RECOMMENDED POSTS:
Get Big Discounts for Internet, Phone, Mobile, and WIFI.
Up to 50% off
Toll-Free Number 1-855-202-7237
(Xfinity, Spectrum, COX, Verizon, AT&T, T-Mobile, etc.)
WITH THE REMOKU CHROME EXTENSION
The Remoku Roku remote add-on for Google Chrome is the simplest way to obtain your Roku's IP address. Remoku is a web app that allows you to control your Roku through your network using a virtual remote on your computer.
As a result, it requires a feature to locate and connect to Roku devices on your network. That is exactly what you will be relying on here.
Launch Google Chrome, followed by the Chrome Web Store. If you're not sure where it is, it's probably in your bookmarks bar. If you don't have one, simply search for "Chrome apps" on Google, and the Chrome Web Store should be the first result.
Search for "Remoku" in the Chrome app store; the first and only result is the one you're looking for.
To add it to Chrome, select Add to Chrome.
Open Remoku by clicking the icon in the upper right corner of your Chrome window. The virtual remote will be activated.
You'll see your app's menu across the top. Choose Settings. All of the tools for connecting to your Roku are located in the top box of the settings menu.
You only need the first two lines. Make sure the IP address pattern in the first line matches your network. Most people will be fine with the default IP address, but if you have made any changes to your network, make sure the configuration matches. The following line allows you to specify the number of Rokus on your network and begin searching for them.
Remoku will search your network's IP address range for IP addresses associated with Roku devices. When it finds them, it will list them for you, and you will be able to find your Roku's IP address.
HOW TO FIND A ROKU IP ADDRESS USING THE MOBILE APP
You can also find your Roku's IP address by using the Roku mobile app. If you don't already have it, you can download the Roku mobile app for your iPhone or Android device. After you've downloaded the app, you'll need to do the following:
Start the app on your phone.
If you haven't already, sign in to your account.
Navigate to the "My Channels" section.
In the upper-right corner of your screen, tap the settings icon.
On the list of options, look for "System Info."
The IP address of your Roku, as well as other network information, will be displayed in the "System Info" tab.
HOW TO FIND A ROKU IP ADDRESS USING A WEB BROWSER
If you can't find your remote control right now, you can use a web browser to find your Roku's IP address. To be more specific, we will be using Remoku, a Google Chrome extension that acts as a virtual replacement for your remote control. This is how it's done:
Launch Google Chrome.
Google Chrome Web Store can be found by searching for "Chrome apps" or simply typing "Chrome apps."
In the search bar, type "Remoku." On the results page, there should only be one extension.
On the right side of the extension, click the "Add to Chrome" button.
On the pop-up menu, choose "Add."
The Remoku extension will be added to your browser's Bookmarks bar in the upper-right corner. It has the appearance of a black square with the letter "R" in it. When you launch the app, it will appear as a virtual remote control. Here's what you should do next:
In the bottom-right corner of the screen, click the extension icon. The app will be launched as a result of this.
On the top menu, select "Settings."
Next to "How many Rokus?" click the "Scan" button.
That's the only thing there is to it. The IP address of your Roku should appear in the "Find my Roku" section. It's divided into three sections next to "My Network," and you can write down your IP address next to the "Manual add" section.
You can also get rid of it if you want. Because this extension functions as a virtual remote control, you will be able to perform all of the functions of a physical remote control.
You can, for example, use this web app to change channels, adjust the volume, turn Roku TV on and off, and much more. Keep in mind that, while this method is quick and simple, it may not always work with all Roku versions.
FIND IP ADDRESS ON ROKU TV ROUTER
Another option exists if you prefer a more direct approach, but it is dependent on your router. Most routers allow you to view the devices that are currently connected; however, not all routers allow you to see the device's name or look up the MAC address; you'll need one of these to identify the IP address on your Roku.
Open your preferred web browser and enter your router's IP address in the URL bar to access the admin interface.
Depending on your router, you may immediately see a list of connected devices. Otherwise, log in to the router and navigate to the status pages. These typically include connection information.
Your router could list the Roku devices by their hostname, allowing you to quickly identify the Roku devices on your network; they'll be listed by name alongside their IP address.
It's also fine if you don't see any Roku names listed. Look for MAC addresses in the device list. The majority of routers have a column for it.
It's not a big deal if it isn't. If you have the full MAC address, you can look it up yourself on sites like WhatsMyIP.org. When you look up Roku devices, Roku will be listed as the manufacturer. Although it's a circuitous route, this method still allows you to associate an IP address with your Roku.
TIP: Some routers allow you to look up the device manufacturer using the MAC address directly in the interface. When you select the MAC, the necessary information should appear.
FIND YOUR ROKU'S IP ADDRESS IN A JIFFY
You now know how to use the remote control to find your Roku's IP address. You're also familiar with how to do this with a web browser, a mobile app, and your router. Once you've found your Roku's IP address, make a note of it somewhere so you don't have to repeat the process.
CONCLUSION
You don't have to worry about this because obtaining an IP address for a Roku device is simple. If you follow all of the steps outlined above, you will be able to find the Roku IP address without using a remote.
Frequently Asked Questions
Where is the IP code on a Roku TV?
On your Roku device, navigate to Settings > Network > About to find the IP address. If the IP address does not fall within one of the private ranges, your Roku device is given a public IP address.
Is the IP address on the back of a Roku TV?
If you're asking this question, your Roku TV most likely does not have an IP address. If it does, the IP address is located on the back of your Roku TV.
How do I find my Roku IP Address on the TV itself?
You must use the TV remote to press the Home button. Then select Settings, followed by System. The address is now available under Network>Network Connection Settings. Alternatively, go to the settings menu and select Network>Roku Address. You can then use this on your computer.
What do I do if my network doesn't show up on Roku?
You'll need to go to your router's settings page. Then you must look for settings that enable the computer to be seen. One of these could be port forwarding.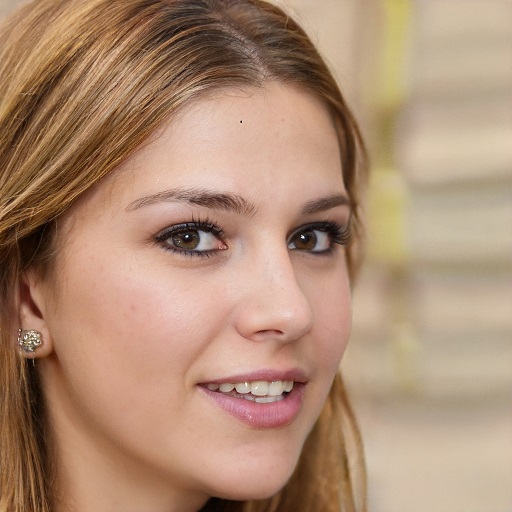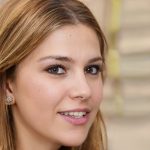 I'm a tech writer and editor. I love technology. I'm excited about networking and streaming. I'm always looking for new and exciting ways to use technology. I believe technology can be a force for good in the world, and I strive to use it in my work.