Why Is My Verizon Hotspot So Slow? [5 Easy Ways To Try]
Access to the internet has become one of the most frequently used assets in this era, and it is now difficult for an individual or organization to progress without it. Verizon is among the best internet service providers because of its consistency in providing good internet speed to its customers.
Verizon hotspot has proven to be an important device because it allows you to easily connect to the internet via your laptop, especially when you're away from home. It also improves internet access in homes with limited internet service via DSL, cable, or satellite.
Some Verizon customers, on the other hand, are currently trying to figure out why their Verizon hotspot so slow. In this article, we'll go over practical troubleshooting techniques that will allow you to increase the speed of your Verizon hotspot and have a better experience.
WHAT IS A PERSONAL HOTSPOT?
Personal Hotspot is a Verizon feature that was introduced in 2011. It turns your phone into a Wi-Fi router that can connect to and provide internet access to up to five devices at once. It is an enhancement to the tethering feature.
Tethering is a one-to-one connection that allows a single computer or device to connect to the phone via Bluetooth or USB cable, whereas a hotspot allows you to connect multiple devices to your phone for internet access.
Get Big Discounts for Internet, Phone, Mobile, and WIFI.
Up to 50% off
Toll-Free Number 1-855-202-7237
(Xfinity, Spectrum, COX, Verizon, AT&T, T-Mobile, etc.)
ENABLING VERIZON HOTSPOT USING THE APP
You can also use the Verizon app to configure your Wi-Fi hotspot. However, if you can't directly turn on your phone's Hotspot, it means you don't have a data plan yet. As a result, you must first enable Hotspot via the app.
To activate the Wi-Fi hotspot from the Verizon app, follow these steps.
Download the app from the App Store or Google Play.
Enter your Verizon credentials to access the application.
Select My Plan from the Account section.
Purchase the plan that you believe will best meet your needs.
When you receive the confirmation message, follow the prompts to activate your Hotspot.
DOES VERIZON SLOW DOWN HOTSPOT?
Each billing cycle, the Verizon Plan Unlimited includes a 15 GB/month allowance of 4G LTE / 5G Nationwide1 data for the Mobile Hotspot feature/app and mobile hotspot devices. After using the 15 GB of data, your mobile hotspot data speed will be reduced to up to 600 Kbps for the remainder of the billing cycle.
RECOMMENDED POSTS:
[Solved] Xfinity Wi-Fi Hotspot Not Working: 5 Easy Solutions
Fix Vizio TV Slow Internet Connection See More
Click: Why Is Your Verizon Internet So Slow?
WHY IS MY VERIZON HOTSPOT SO SLOW SUDDENLY?
What's the deal with my slow hotspot? Of course, a slow hotspot speed is affected by factors such as connectivity (bad reception) and data caps (if you surpassed your data plan). The most common problem, however, is how your hotspot device is set up. Your phone's broadcast setting influences your connection and speed.
REASONS WHY YOUR VERIZON HOTSPOT IS SO SLOW – HOW TO FIX IT
1. INCORRECT MOBILE SETTINGS
In case you weren't aware, incorrect mobile settings have a significant impact on hotspot speed. This means that any incorrect settings will result in the hotspot being slow. This is why selecting 2.4GHz is critical, as it will improve your hotspot. To investigate and resolve this,
Go to the phone's settings.
Choose mobile connectivity.
Select the mobile hotspot option.
Select the advanced drag button.
Then select the 2.4GHz frequency. This improves your speed.
2. DOES 2.4GHZ SETTING IMPROVE VERIZON HOTSPOT?
In some cases, incorrect mobile settings are solely to blame for slow hotspot speed. Most people are unaware that their mobile phones have faulty settings that encourage slow hotspot internet speed and believe Verizon internet is insufficient.
As a result, go to mobile settings, select mobile connectivity, tap the mobile hotspot option, tap the advanced drag button, and then select 2.4GHz frequency. This will increase the speed of your mobile hotspot.
SWITCH TO UNLIMITED DATA PLAN IF YOU'RE ON VERIZON GO UNLIMITED
If you've ever used a slow hotspot, you know that it provides less luxury in terms of internet connectivity. This means that even a simple website will take several minutes to load. As a result of the constant lagging, gaming will be too slow.
All of this back and forth will irritate the user, prompting them to perform a series of troubleshooting steps or even look for another internet plan. According to some Verizon customers, when their Go Unlimited Plan exceeds 10GB, the internet slows down.
The internet speed will then be limited to around 600Kbps. Hence, if you're currently on the Go Unlimited Plan, it's preferable to switch to the Unlimited Data Plan to experience fast hotspot speed.
REDUCE THE CONNECTED DEVICES TO YOUR HOTSPOT
As you may know, a mobile hotspot serves as a Mifi by providing internet access to other connected devices. The speed of the hotspot is determined by the number of connected devices. As a result, a more connected device will inevitably slow down the hotspot speed. As a result, it's best to use a limited number of devices at once.
BUY A SIGNAL BOOSTER TO ENHANCE THE SIGNAL STRENGTH
Even if you double-checked your mobile settings, you may still be unable to connect to a fast hotspot. It is critical at this point to recheck the Verizon signal strength on your mobile device.
It is true that some areas have greater signal strength than others. In other words, the slowest areas are those with the fewest people. If this is the case, you will need to buy a signal booster to boost the slow signal and enjoy fast internet.
YOUR NETWORK IS BEING DEPRIORITIZED
You may be unaware that Verizon has the ability to deprioritize or throttle your data. This always happens when you've reached your monthly data limit, which causes your internet speed to slow down.
This is done to give priority to subscribers who have not yet exceeded their monthly data allotment. Those on the unlimited plan are still subject to reprioritizations and throttling.
FULL CACHE
When you use your mobile browser, it stores or caches cookies and history in the same way that your computer browser does. The significance of this configuration is that it allows the browser to automatically access data without having to go back and forth to re-download the required data every time you visit the site.
The disadvantage of this is that it slows down your mobile performance when it becomes full. It is necessary to clear the cache of your browser as well as the app on a regular basis.
SLOW INTERNET DUE TO TRAFFIC JAM
The speed of the internet varies depending on the time of day. For example, when a network experiences high data usage, the network is severely overburdened. This is most noticeable in the early mornings or evenings, when most people are on their phones.
As a result, when more people use your network in a specific area, less bandwidth is distributed. It's a good idea to keep track of the times of day when you'd prefer to do things like gaming or streaming.
MOVE YOUR DEVICES CLOSER TO ONE ANOTHER
Because you'll be connecting several devices to the hotspot, make sure they're all within close proximity. Unnecessary distance will slow down the network connection. To avoid a slow connection or a network outage, keep your devices close together.
I HAVE CHECKED MOBILE SETTINGS, AND STILL, VERIZON HOTSPOT IS SO SLOW
You've most likely double-checked your mobile hotspot settings, as instructed in this article. Even so, you are unable to access a fast hotspot. Then, check Verizon's signal strength on your mobile device or change your location.
Some locations may have low signal strength, affecting your internet connectivity. If it is due to Verizon's low signal strength, purchase a signal booster, which will ensure signal strength and allow you to enjoy your Verizon Hotspot's fast speed.
CONCLUSION
If you need to do urgent online work, a slow hotspot can put you in an awkward situation. The above-mentioned troubleshoots will pinpoint the issues related to Verizon slow hotspot speed, allowing you to transform your slow hotspot into an interrupted and fast internet connection.
In this section, we have provided you with all of the necessary and practical solutions for achieving a satisfactory level of internet connectivity. We welcome your valuable feedback in the comments section and will provide more solutions to your problems.
Frequently Asked Questions
Why is my hotspot slow?
Of course, a slow hotspot speed is affected by factors such as connectivity (bad reception) and data caps (if you surpassed your data plan). The most common problem, however, is how your hotspot device is set up. Your phone's broadcast setting influences your connection and speed.
Does Verizon limit hotspot speed?
Each billing cycle, you get a 15 GB/month allowance of 5G Nationwide* / 4G LTE for Mobile Hotspot feature/app and mobile hotspot devices with the Verizon Plan Unlimited. After using the 15 GB of data, your mobile hotspot data speed will be reduced to up to 600 Kbps for the remainder of the billing cycle.
Is 4G hotspot faster than WiFi?
There are numerous instances where WiFi speeds are significantly lower than mobile data speeds. And it all boils down to stumbling across a bad (slow, non-functional) WiFi hotspot to which your smartphone becomes attached – a.k.a. sticky WiFi.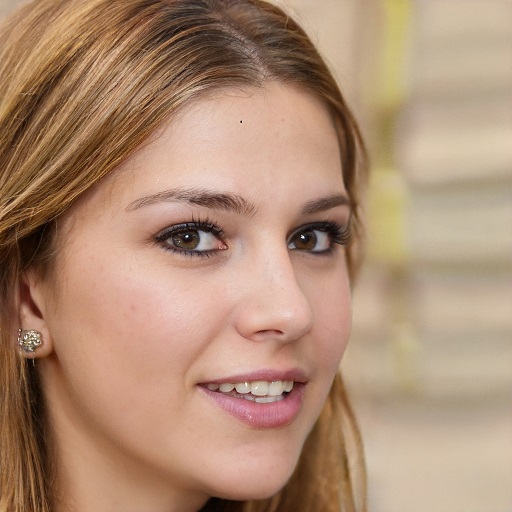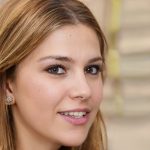 I'm a tech writer and editor. I love technology. I'm excited about networking and streaming. I'm always looking for new and exciting ways to use technology. I believe technology can be a force for good in the world, and I strive to use it in my work.