How to Fix Xfinity Wi-Fi Hotspot Not Working? (5 Easy Solutions)
How to Fix Xfinity Wi-Fi Hotspot Not Working? When it came to switching Internet Service Providers, Xfinity was at the top of my list. They provided high-speed and secure networks on the go at no extra cost. Because of my slow cellular data plan, I've missed several important work texts on my group chat.
For a while, the Xfinity Wi-Fi took care of this, but it suddenly stopped working one day. Even though I was annoyed at first, I had to make certain that it never happened again.
As soon as I got home, I did a lot of research on why the Xfinity Wi-Fi Hotspot Not working and how to fix it. I've compiled all of the possible causes and solutions.
WHY DO XFINITY WIFI HOTSPOT ISSUES OCCUR?
When it comes to Xfinity Wi-Fi, there are two types of problems. The first occurs when you are unable to connect to the Xfinity Wi-Fi hotspot despite connecting to it.
The other problem is when you are unable to connect to Wi-Fi at all. Let's go over all of the possible causes of your problems with the Xfinity Wi-Fi hotspot in detail.
Get Big Discounts for Internet, Phone, Mobile, and WIFI.
Up to 50% off
Toll-Free Number 1-855-202-7237
(Xfinity, Spectrum, COX, Verizon, AT&T, T-Mobile, etc.)
Xfinity Device Capacity. This isn't as uncommon as you might think. The problem stems from a mismatch between the number of connected devices and the maximum number permitted by the network. If you've connected too many devices at once, you might want to unplug some of them.
The Unknown Network You may have trouble connecting to the Xfinity WiFi if it is hidden for some reason. Unless you have third-party software that can resolve the SSID of the hidden network, you will have trouble connecting to it.
The automatic WiFi connection is turned off. We're not sure why this is happening. Normally, your Windows 10 PC should be configured to automatically connect to a public WiFi connection, such as Xfinity, if it detects one. However, some users have reported that it does not automatically connect. The connection to available WiFi networks must be initiated manually. Those who own Samsung and LG phones have expressed similar annoyances. Even after enabling automatic connection to Xfinity WiFi, the connection is not always reliable.
The connection is poor. This one has nothing to do with your computer or smartphone. Unfortunately, the nearest Xfinity WiFi connection to you has poor connectivity. There isn't anything that can be done about it. You will have to either persevere and hope that the network improves or switch to another connection. The secondary WiFi host is responsible for resolving the connection.
Password. Most Xfinity WiFi networks are open to the public and can be accessed by Xfinity Mobile customers. However, a few are private and protected by a password or other means of unlocking. Connection to these types of Xfinity WiFi is impossible without knowing the security password.
Location Services Are Turned Off. We're not sure what this has to do with Xfinity WiFi connections failing on PC. However, some users have reported that the Xfinity connection only works if location services are also enabled. Otherwise, the connection will fail or become epileptic.
Conflicting Wi-Fi Networks. If you have more than one WiFi hotspot enabled on your computer, expect connection conflicts from time to time. They can occur when two or more hotspots are available at the same time and the system attempts to connect to more than one at the same time. If you have both the Xfinity connection application and another mobile hotspot application running at the same time, the tug of war may cause the connection to become unstable as it switches from one network to another.
Alternative Video: Xfinity Wi-Fi Hotspot Not Working?
SUGGESTED POSTS:
WHY DO XFINITY WI-FI HOTSPOT KEEPS DISCONNECTING?
Xfinity does not have control over where people place hotspots. Sometimes hotspots are placed in locations that result in sporadic signal strength or even dead zones – these are referred to as "zombie" hotspots. As a result, you may see that you are connected to "xfinitywifi" but are unable to access any websites.
If you are on the move (on the street, bus, etc.), you may encounter issues when switching between different hotspots. When you connect to the "xfinitywifi" network, your iPhone or Android smartphone can "navigate" from one Xfinity WiFi hotspot to another, as well as other public hotspots (Starbucks, McDonalds, etc.). As a result, there is a good chance you will come across a non-operational WiFi hotspot.
Furthermore, as you move around, you will be "passed" from hotspot to hotspot, just like in a cellular network. Unfortunately, mobile devices struggle with WiFi handoffs, which is one of the reasons why Xfinity hotspots keep disconnecting.
Smartphones are poor at detecting poor Wi-Fi networks, and when LTE is available, they default to Wi-Fi rather than LTE. Connecting to a bad Wi-Fi hotspot is frequently equivalent to having no Internet at all.
XFINITY WI-FI HOTSPOT NOT WORKING TROUBLESHOOTING
The primary factor influencing a Wi-Fi connection is your proximity to the hotspot. Trees or walls that may obstruct the connection and the device you are using are also important considerations. Let's take a look at a few methods for resolving your connection to the general Xfinity Wi-Fi.
Examine the Hotspot Location Map
If you are near a hotspot, 'xfinityWi-Fi' will appear in the list of available networks. If the name isn't on your list, it's likely that there isn't a hotspot nearby. To confirm this, visit the website or download the Xfinity Wi-Fi hotspots app for Android or iOS.
When you enter your zip code, you will see a hotspot location map that will show you the exact location of the nearest hotspot.
Signal for Check
If you see 'xfinitywifi' on the list of available networks and your device is connected to the network, check the number of signal bars on your device. If there are only one or two bars, you are too far away from the hotspot.
You can immediately resolve the problem by moving closer to the source of the signal. To get closer to the hotspot, you may need to try one or two different directions.
Troubleshooting Secure Xfinity Wi-Fi Issues
Secure Xfinity Wi-Fi is an improved and more secure version of Comcast's Wi-Fi Hotspots. Additional encryption exists between the user's device and the hotspot, protecting you from wireless eavesdropping. These are the troubleshooting steps if you are using Secure Xfinity or 'XFINITY.'
The Incorrect Type of Hotspot
Examine the list of available networks. If you don't see 'XFINITY,' it means there isn't a Secure Xfinity hotspot nearby. If you're on the move, all you have to do is wait for a while and you'll be there in no time.
Make Sure Security Profile Is Installed
If you are using the Xfinity Wi-Fi Hotspots app and are unable to connect to 'XFINITY,' you must ensure that the security profile is installed on your app. If you have an Apple device, go to the app settings menu and select 'Sign in as a different user.'
Please keep in mind that if you change your Xfinity account password, you will need to sign in to the Xfinity Wi-Fi hotspots app again or reinstall the security profile on the Xfinity website to reconnect.
WHY WON'T MY PHONE AUTO-CONNECT TO XFINITY WI-FI HOTSPOT?
Xfinity Mobile connects you to secure WiFi by auto-connecting you to millions of WiFi hotspots across the country. Let's figure out why your phone isn't automatically connecting so you can resume enjoying easy access to free, secure data.
Here are some reasons your phone might not be connecting to Xfinity WiFi hotspots:
Samsung and LG Phones:
DIsabled Auto-Connect to Xfinity WiFi Feature
If you have a Samsung or LG phone, you must enable this feature before you can auto-connect to Xfinity WiFi hotspots. Navigate to Settings > Connections > WiFi > Advanced > Enable Auto-Connect to Xfinity WiFi.
Your phone lacks a lock screen code.
Lacks a Lock Screen Code
If you have an LG X power or LG X charge, you must first configure a lock-screen code before auto-connecting to a secure Xfinity Mobile network (a password or PIN). You can still connect to "Xfinity WiFi" (a public network) and your home WiFi without a lock-screen code, but the swipe technique for locking your screen is insufficient for secure Xfinity WiFi hotspots. (To auto-connect, iPhones, Samsung, and other LG devices do not require a screen lock.)
CONCLUSION
If you have Comcast Business Internet or Xfinity Mobile, you should be able to access public Xfinity Wi-Fi Hotspots. Hotspot usage does not count against Xfinity Internet customers' monthly data allowance. If you are still unable to access it after exhausting all troubleshooting options, please contact Xfinity Customer Support.
Frequently Asked Questions
Why is my Xfinity hotspot not working?
If the nearest WiFi network has poor connectivity or is unavailable, your phone may not detect the Xfinity WiFi hotspot. If you continue to have issues auto-connecting to Xfinity WiFi hotspots, please contact us via chat to speak with an Xfinity Mobile Specialist.
Why does my Xfinity hotspot say no internet?
If your Xfinity Wi-Fi says "Connected, but no Internet," it means your device is connected to your router/modem but is unable to connect to the Internet due to a faulty router, DNS issues, IP address issues, or full cache storage on your device.
How do I reset my Xfinity hotspot?
Visit customer.xfinity.com/#/settings/security/hotspot to get started. Enter your Xfinity ID and password to access your account. To disable or enable your public hotspot, click Turn Off or Turn On. (Note: This is enabled by default.)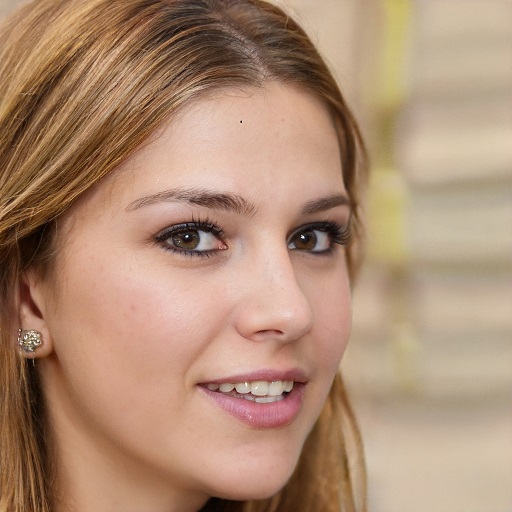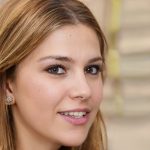 I'm a tech writer and editor. I love technology. I'm excited about networking and streaming. I'm always looking for new and exciting ways to use technology. I believe technology can be a force for good in the world, and I strive to use it in my work.