Alexa Yellow Light: How To Fix In Seconds?
Alexa is a useful tool for any smart home, but getting used to the various indicators on Alexa can be difficult. Alexa signals different types of information with different colors and blinking patterns.
It is simple to decode these signals and understand their pattern once you are familiar with the device. My Alexa device began to flash a persistent yellow light, and I had no idea what it meant.
After some investigation, I discovered why and discovered some solutions that would turn off the light. I had to read a few articles, but once I realized what I needed to do, I decided to compile all of the information in one place.
WHAT DOES THE ALEXA YELLOW LIGHT MEAN?
The yellow light on your Alexa device could indicate one of several things. First, make sure your device is showing a blinking or spinning light, as different patterns have different implications.
If the light is spinning yellow, your Alexa device is attempting to connect to your Wi-Fi. A persistent yellow spinning light indicates that you may need to re-enter your Wi-Fi password into the Alexa App.
If the light is blinking yellow, you have a message or notification from an Alexa contact. By saying, "Alexa, read my messages," you can instruct Alexa to read your messages.
Most of the time, the yellow light indicates an Amazon notification. Alexa will keep you updated on the status of your package, whether it is ready for shipment or has been delivered.
Once you understand what the different lights on the Alexa device mean, it will be easier to understand how to turn them off or whether you should turn them off in the first place.
Get Big Discounts for Internet, Phone, Mobile, and WIFI.
Up to 50% off
Toll-Free Number 1-855-202-7237
(Xfinity, Spectrum, COX, Verizon, AT&T, T-Mobile, etc.)
WHAT DOES THE YELLOW RING LOOK LIKE EXACTLY?
Your Echo device will pulse a yellow color, then stop for a few seconds before pulsing again. This may or may not be accompanied by an audio alert, which is easy to miss if no one is paying attention, which is why a yellow pulse from your Echo is common.
If you have a more traditional cylinder or puck-shaped Echo device, the yellow indicator will be an LED ring around the top.
The LED ring on the fourth-generation, orb-shaped Echo is located at the device's base instead. If you have an Echo Show, the LED indicator should be a bar at the top of the screen rather than a circle.
Alternative Video: Alexa Yellow Light: What Is It and How To Turn Off?
SUGGESTED POSTS:
Xfinity Router Online Light Off: How To Fix It? [7 Easy Steps]
How to Fix the Xfinity Router Blinking Green Light Issue? [9 Easy Solutions]
Xbox One Power Supply Orange Light (Power Brick Fix!) See More
HOW TO TAKE CARE OF THE ALEXA YELLOW LIGHT?
There are several methods for removing the yellow light from the device, the simplest of which is to speak to Alexa.
1. Instructing Alexa To Read Messages
When you see a blinking yellow light on your device, you know it means you've received a notification or message from an Alexa contact. Simply ask Alexa to read your messages or notifications by saying "Alexa, read my messages" or "Alexa, what notifications do I have?" to get rid of it. ". When Alexa reads your notifications or messages, the yellow light will turn off on its own.
2. Reading Notifications On The Amazon App
When your Alexa displays a notification, it is most likely from your Amazon account. You can check your notifications directly from your Amazon App if you don't want Alexa to read them aloud. If you believe you have received a message from an Alexa contact, you can check the message directly from the Amazon Alexa App.
3. Modifying Notification Options
You can change Alexa's settings directly from its app to ensure that your device does not display new messages or notifications from your Amazon account. You can disable Amazon Shopping alerts entirely, or you can customize what Alexa announces.
4. Keep Alexa From Announcing Your Purchases
Alexa will frequently announce the name of the product you have purchased to keep you updated on the status of your order, most notably when it is delivered. Here's what you can do to prevent Alexa from announcing every product you buy:
Launch the Amazon Alexa App.
Navigate to Settings.
Select Notifications, and then Amazon Shopping.
Scroll down until you see the option "Let Alexa say or show items you've ordered."
Uncheck the box next to "For item delivery updates."
There's also an option to remove updates for any order marked as a 'gift,' so uncheck that if you're ordering a present from Amazon.
5. Stop Alexa Reading Out Product Names
For those of you who do not want Alexa to share your ordered items with your entire household! You will continue to receive notifications, but the contents of your package will not be shared, allowing you to keep them private if desired. Follow the steps below to accomplish this.
Launch the Alexa app on your smartphone.
Navigate to the Menu and select Settings.
Scroll down to Notifications and click on Amazon Shopping/
You can turn off the 'give ordered items' titles' notification from here.
Your Alexa notifications will no longer include a list of the products you ordered by name.
6. Disable the Alexa Yellow Light Notifications Altogether
A constant flashing yellow light can quickly become irritating. As a result, many people want to know how to completely disable the Yellow Light notifications.
This is especially useful for those who shop on Amazon frequently. If the notification is not turned off, their Alexa will display the yellow signal indefinitely.
Users can disable Alexa Yellow Light notifications entirely by doing the following:
Navigate to the Amazon Alexa App.
Navigate to the Settings menu.
On the app, go to the Notifications tab.
Scroll down until you see the option "Amazon Shopping."
There is now an option to turn off the yellow light notification entirely.
Alternatively, you can disable only a subset of the yellow light notifications.
ISSUES WITH THE YELLOW RING?
The yellow ring notification, like everything else in life, can be an issue for some Alexa users. Specifically, if you bought a gift as a surprise for someone else in your home, the last thing you want is your device reading out the gift. That's the surprise you've been looking for for months!
In these cases, turning off the notification is a good idea. Alexa will not read out the order or notify you when it arrives.
You can verify the information yourself by using your Amazon app or the website, whichever is more convenient for you. Remember that if you share an Amazon account with the gift recipient, you can also hide orders.
ADVANTAGES OF THE ALEXA YELLOW LIGHT NOTIFICATIONS
Because of the foresight that went into it, Amazon has grown into a retail behemoth. As a result, it would be counterproductive for them to include any unnecessary or useless features in their device.
Alexa is well-liked by homeowners, and many of them use it as their Smart Home Hub. So, why did Amazon decide to include this obnoxious and unnecessary feature?
Porch Pirates are a serious problem, especially now that more people rely on online shopping. Most of the time, the package delivered to your door is pre-paid, and if it is stolen, Amazon will not be held liable.
As a result, if you are concerned about your package being stolen, the Alexa Yellow light may be of assistance. It notifies you immediately if your package has been delivered, allowing you to retrieve it as soon as possible.
Furthermore, if you have sent a gift to someone else, the yellow light indicator allows you to see if it has been delivered to the intended recipient.
DISADVANTAGES OF THE ALEXA YELLOW LIGHT NOTIFICATIONS
Because of its close relationship with Amazon, Alexa keeps track of all your orders and notifies you of their status.
While this may be useful in some situations, Alexa usually announces the name of the item you purchased when providing delivery updates. Some people may keep their purchase a secret or plan a surprise gift for a family member.
As a result, Alexa announcing the name of each item can be quite inconvenient and annoying. There is no such thing as perfect technology, and when a simple yellow light threatens to ruin your surprise, turning these notifications off may be the best option for users.
CONCLUSION
To get rid of the yellow light, simply ask Alexa to read your messages or notifications. You can also check your notifications directly from the Amazon App.
I'd ordered a few items for my father's birthday and didn't want Alexa to ruin the surprise, so I turned off the yellow light entirely.
Now I can continue to use all of Alexa's features, such as the Drop-In feature, which I frequently use to check in with my friends. Unlike the time my Alexa device was unresponsive, this was a relatively simple problem to resolve.
Frequently Asked Questions
Why is my Alexa solid yellow?
A persistent yellow spinning light indicates that you may need to re-enter your Wi-Fi password into the Alexa App. By saying, "Alexa, read my messages," you can instruct Alexa to read your messages. Most of the time, the yellow light indicates an Amazon notification.
Why does my Alexa say do not disturb?
The mode allows you to disable all incoming notifications, announcements, and phone calls. The mode does not disable pre-set alarms and timers; if you do not want them to interrupt you, you must disable them separately. The Do Not Disturb feature is intended to work with any Alexa-enabled device.
What do the colored rings on Alexa mean?
The color blue indicates that your Echo is listening to or responding to a voice command. Yellow indicates a message, reminder, or notification alert, green a call or Drop In, and purple (usually) Do Not Disturb mode. Red indicates that microphones and/or cameras have been deactivated, or that an Echo is unable to connect to the internet at all.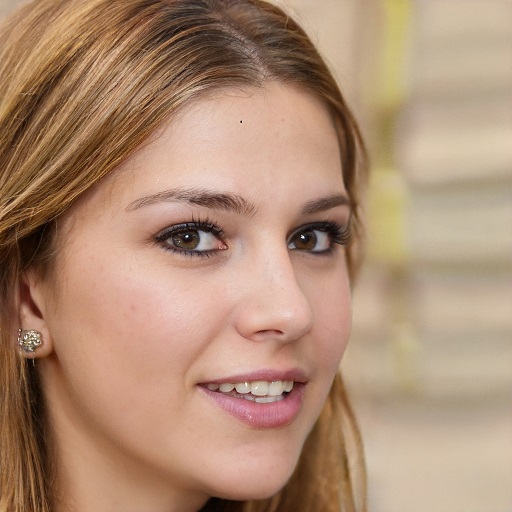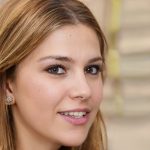 I'm a tech writer and editor. I love technology. I'm excited about networking and streaming. I'm always looking for new and exciting ways to use technology. I believe technology can be a force for good in the world, and I strive to use it in my work.