Who Makes TCL TVs? Should You Buy One? (Simple Review)
Despite the saturation of the budget TV market, TCL remains one of the most popular TV brands. The company has successfully balanced image quality with pricing, attracting more customers all over the world.
Because of unprecedented pricing and improved technology, the question of who manufactures TCL TVs is frequently raised when comparing their expensive TVs to those of other global companies.
WHO MAKES TCL TVS?
TCL Electronic Holdings Ltd is the company that makes TCL televisions. It is a Chinese state-owned technology company with global operations. They manufacture televisions, smartphones, and home appliances.
Televisions are, without a doubt, their most important product. In fact, TCL shipped approximately 20 million LCD televisions in 2019, in addition to producing components for other television manufacturers.
While TCL's primary market has historically been China, the company has been investing in American and European brands such as RCA and Blackberry. This has elevated the company to the status of a global player in a number of key industries.
Get Big Discounts for Internet, Phone, Mobile, and WIFI.
Up to 50% off
Toll-Free Number 1-855-202-7237
(Xfinity, Spectrum, COX, Verizon, AT&T, T-Mobile, etc.)
WHERE ARE TCL TVS MANUFACTURED?
1. Pakistan
According to the biography of TCL Pakistan. TCL has risen to become the world's second-largest television manufacturer and the leading television brand in Pakistan. The factory caters to the local market and provides technical support to customers.
TCL began operations in Pakistan in 2013 in order to provide superior technologies to its customers. The most cutting-edge Quantum Dot Display Panels, Dolby Vision, and IMAX Enhanced are among them.
2. Vietnam
TCL has two factories in Vietnam. The first is located in Dong Nai and produces approximately 500,000 televisions per year. The second facility is located in Binh Duong. The construction of this plant began in 2019 and will increase the Vietnam sector's annual production to 3 million TVs.
The company's newest manufacturing facility in Vietnam will assist the country in meeting the rising demand for high-quality goods. Televisions manufactured in Vietnam will be distributed in Vietnam, the Philippines, Thailand, the United States of America, and Europe.
3. Australia
The Chinese company established a plant in Australia in 2004. Televisions in 4K, HD, 3D, and Smart TV formats are available in Australia. There are 32 of them in total, ranging in size from 20 in. (.51 m) to an almost absurd 85 in. (2.16 meters).
Alternative Video: Who Makes TLC TVs?
SUGGESTED POSTS:
4. India
TCL first entered the Indian market in 2016, when it established a manufacturing facility in Tirupati. The factory can produce 8 million televisions ranging in size from 22 to 55 inches. (.56 to 1.4 m.) TCL recently announced a partnership with Flipkart to launch its newest smart TV lineup in India. The company has released three new 4K Smart TVs in a variety of sizes.
5. Mexico
TCL announced in 2014 that it had purchased Sanyo's assembly plant. The established assembly plant in Tijuana has the capacity to produce more than 1.5 million HDTVs per year. Its manufactured units include 4K and QLED models.
6. Poland
TCL's Polish plant is located in Zyrardow. TCL and other brand televisions are manufactured at the factory. By the beginning of 2020, the plant's capacity would allow it to produce approximately 2 million television sets per year. These televisions' components are sourced in China, while the finished products are sold in Europe.
7. Brazil
In Brazil, TCL formed a joint venture with SEMP, a company that also manufactures Toshiba televisions. Initially, the Chinese firm intended to form a 40-60 joint venture with the Brazilian electronics manufacturer. TCL, on the other hand, intends to increase its stake to 80 percent.
TCL began building the $60 million facility in Brazil in 2016. By producing the televisions in Brazil, the company avoids the country's high import taxes on electronics.
IS TCL A GOOD BRAND OF TV?
TCL has invested heavily in research and technology over the course of nearly four decades in business. As a result, it is a good brand. Apart from technology and massive research investments, TCL TVs are worth considering for four reasons:
1. Intelligent User Interface
Every TCL model has a well-thought-out interface. The menus are simple to use, especially when switching from the home menu to other settings. Furthermore, the new TCL models support casting, making them easier to integrate with mobile apps.
2. Dependability
Are TCL televisions dependable? Yes. TCL manufactures long-lasting televisions. As a result, whether you are a gamer or want a set for content consumption, you can use the TVs for years. While long-term use of the brand has no effect on picture quality, TCL does not guarantee OS updates on older TV models.
3. Image and sound quality
Although the sound and picture quality varies by model, all TCL TVs have better sound and picture integration. The screen's vibrancy is unparalleled, especially when compared to other low-cost options. However, don't expect the same level of quality as Samsung's most recent models.
TCL sets are also synonymous with good-sounding speakers. If you enjoy gaming, you may want to consider investing in better headphones or external speakers for a more immersive experience.
4. Design And Appeal In General
TCL's new televisions are lighter and, more importantly, have thin bezels. These two characteristics distinguish TCL as a forward-thinking company, particularly in terms of producing stylish sets while maintaining competitive pricing.
However, while the new mid-range models are more expensive (when compared to older TCL models), they are less expensive when compared to the flagship models from Samsung and Sony.
IS TCL BETTER THAN SAMSUNG?
TCL TVs offer better value for money when compared to Samsung TVs. TCL sets, on the other hand, fall short of Samsung in three ways: lower refresh rate, inconsistent color accuracy, and local dimming.
Fortunately, the distinction between the two brands becomes less clear as you progress to newer models. Why is TCL so inexpensive in comparison to Samsung?
The company has complete control over the design and manufacturing processes. As a result, TCL reduces production costs by eliminating the need for additional players in the manufacturing process.
1. Picture Quality:
Samsung televisions are well-known for their captivating and crisp displays. Their HDR10+ technology enhances the vibrancy of the colors. These TVs perform admirably when it comes to upscaling and transitioning video with minimal time lags.
Samsung televisions are ideal for home theaters and gamers. TCL TVs, on the other hand, especially budget TVs, cannot compete with such display quality. Despite the fact that TCL has produced some exquisite TV displays in recent years, they cannot compete with Samsung.
2. Added Features:
TCL TVs are well-known for their high compatibility and customizability. Users can easily connect their TCL devices to their Roku and Google devices to enjoy limitless streaming.
While Samsung supports such features, they are only available in the brand's high-end models. TCL easily wins this round due to the addition of features in nearly all of its mid- to high-end televisions.
3. Price:
Samsung has established itself as a premium brand in a variety of consumer electronics markets. Samsung smart TVs are expensive due to their premium and versatile features. The price difference between Samsung's cheapest and most expensive TV is approximately $2500 USD.
TCL, on the other hand, is a budget-friendly dream come true. TCL allows customers to purchase some of the most slick and beautiful television sets on the market. The price difference between TCL's cheapest and most expensive TV is a few hundred dollars.
We hope this comparison helps you make an informed decision. TCL TVs are a better option if you are on a tight budget and willing to compromise on quality. Samsung is your best bet if you want a premium and versatile TV.
SHOULD YOU BUY A TCL TV?
TCL TVs are well worth considering if screen size and pixels-per-pound are important to you – especially if you want a TV with built-in smart apps. TCL now offers both Roku and Google-powered sets, giving you the option of choosing between two of the best smart TV platforms on the market.
That's a big plus in terms of features, but what about picture quality? We've only tested a small portion of what TCL has to offer, but from what we've seen, the company has stepped up its game in the last year. In our review, the 55RP620K, for example, received five stars.
PROS OF TCL TVS:
1. Cost vs. Utility
The cost-effectiveness of TCL TVs was one of the primary reasons for their success. The price you pay and the benefits you receive are perfectly balanced.
In other words, you will never overpay for a TCL TV because the Chinese technology company has mastered the art of designing and selling TVs with intriguing features at highly competitive prices. TCL TVs' increasing sales are proof that they offer high-demand features at low prices.
2. Smart TV Operating System
TCL is well-known for its superior and dependable operating system. Smart TVs are simple to use and control, and they come with a plethora of applications. Users have discovered that these TVs are extremely compatible with their smartphones, Google, and Roku devices.
3. Sound
TCL is following in the footsteps of the rest of the world in its attempt to bring theaters into people's homes. TCL TVs are keeping up with the generation of technologically advanced modern TVs thanks to decades of research.
TCL is well-known for prioritizing audio quality in its televisions. One of the many secrets behind TCL's incredible audio quality is the use of integrated soundbars and subwoofers.
CONS OF TCL TVS:
1. Not The "Best" Brand:
Despite being one of the television industry's leaders, TCL is not the "killer" TV brand. Critics typically argue that competitors such as Samsung, Apple, LG, and others produce and sell more modern and enhanced smart TVs than the Chinese tech company.
Unfortunately for TCL, they have yet to introduce a market-leading smart TV. TCL is not the best choice for users looking for all-in-one smart TVs. Given the competitive price range in which TCL operates, such compromises are unavoidable.
2. Display Quality
Many experts believe that the display of TCL TVs is inferior to that of the market's high-end flagships. TCL TVs have gradually become more common with compromises in screen uniformity and color accuracy.
3. Warranty:
TCL smart TVs lack long and dependable warranty periods, which many other brands excel at. It is unusual to find a TCL TV with even a one-year warranty.
IS TCL BETTER THAN VIZIO?
TCL and Vizio are both low-cost television brands. As a result, their specifications are nearly identical, particularly in terms of picture quality, connectivity ports, and bezels. TCL's newer models, on the other hand, have higher refresh rates than Vizio's.
CONCLUSION
TCL is bridging the gap between high-end and low-cost televisions. TCL TVs are ideal for all users due to their competitive pricing, improved OS support, and picture quality. Despite the fact that TCL does not provide OS support for older models, it is dependable, even with extensive customization.

Frequently Asked Questions
Is TCL a good brand for TV?
Overall, TCL TVs provide good picture quality and useful features at an affordable price. Although their TVs aren't as feature-rich or well-built as more expensive models, they typically offer excellent value. Most of their offerings should satisfy your needs for a simple TV with a good smart system.
Is TCL better than Hisense?
The Hisense H8C outperforms the TCL US5800. It has deeper blacks, higher peak brightness, improved reflection handling, improved motion handling, HDR compatibility, and slightly improved built-in speakers. The TCL, on the other hand, uses Roku's smart interface, which has a wide range of apps and is simple to use.
Are TCL TVs made by Roku?
TCL collaborated with Roku Inc. Since the release of the TCL Roku TVTM, these models have received numerous industry accolades in the United States. WIRED called the TCL Roku TV "the first Smart TV worth using," and PC Mag named it the Best TV of 2014. It also received Editor's Choice Awards in 2014, 2015, and 2016.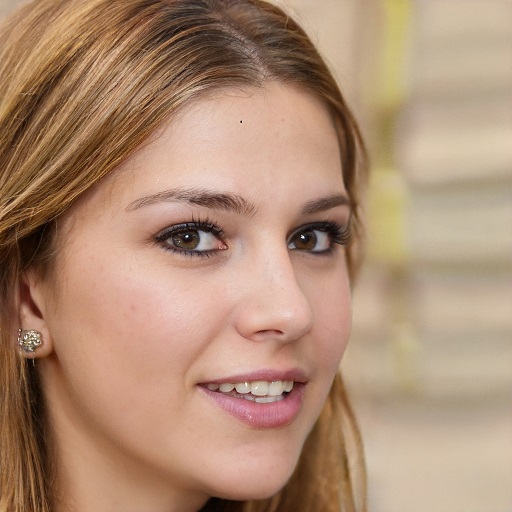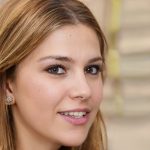 I'm a tech writer and editor. I love technology. I'm excited about networking and streaming. I'm always looking for new and exciting ways to use technology. I believe technology can be a force for good in the world, and I strive to use it in my work.