Who Makes ONN TV? – Is it The Best LED TV To Buy?
When you're on a tight budget, finding the best LED TV can be difficult. However, there are a variety of good deals available, including ONN TV, which has been in business for many years.
The private-label brand is associated with a diverse range of televisions and ONN electronics, such as cables, speakers, and mice. Walmart sells these in Canada, the United Kingdom, and the United States. The 50″ LED display on the ONN television can play videos in 4k resolution.
Customers can use their televisions to watch live television or movies, connect to their computers, or play video games. Most people expect ONN TV to be of lower quality than other well-known brands in the television market. However, most consumers are drawn to the brand because of its low price.
WHO MAKES ONN TV FOR WALMART?
Although Walmart is the parent company of ONN TV, this does not imply that it has entered the television manufacturing business. ONN TV is primarily manufactured by Durabrand, a Walmart private label tradename, while Element Electronics Company handles all warranty repairs.
Because the television model is a generic Walmart brand, it can only be found in major Walmart stores. Some ONN products may occasionally be available in other marketplaces and stores, though these are always refurbished electronics.
Get Big Discounts for Internet, Phone, Mobile, and WIFI.
Up to 50% off
Toll-Free Number 1-855-202-7237
(Xfinity, Spectrum, COX, Verizon, AT&T, T-Mobile, etc.)
Some select models are available on Amazon. Because of the ambiguous nature of ONN TV's manufacture, most customers find it difficult to program universal remotes for use on their TV.
Users can easily find the right codes to program their remotes for their ONN TV model by selecting Durabrand as the manufacturer.
WHERE ARE ONN TVS MANUFACTURED?
ONN televisions are made in China. Durabrand monitors the manufacturing process from start to finish, ensuring that the finished products meet Walmart's standards.
However, it's unclear how much control Walmart has over this process, especially given that some ONN TVs are sold in other stores under a different brand name. A quick look under the hood reveals that these other brands are manufactured by the same companies as some ONN TV models, but the packaging says otherwise.
Some speculate that this is due to Walmart and Durabrand's manufacturer agreements. Others, on the other hand, believe it is simply Chinese manufacturers repackaging Durabrand's designs and shipping them under different brand names.
ONN TV components are made by a variety of Chinese manufacturers. It's unclear how many different manufacturers supply the components for each ONN TV model, but they're all based in China. There are no ONN TV components exported from the United States or Europe to China.
WHO IS THE PARENT COMPANY OF ONN TV?
Walmart is Onn's parent company. Onn is Walmart's generic brand electronics label, and Onn products, including Onn TVs, are only available in Walmart stores. Despite the fact that Onn TVs are made by Durabrand, they are still sold under Walmart's generic brand.
Alternative Video: Who Makes ONN TV?
RECOMMENDED POSTS:
Who Makes TCL TVs? Should You Buy One? [Simple Review]
View: Who Makes Vizio TVs? Everything You Need To Know
How To Fix Roku TV Keep Turning Off? (5 Easy Ways)
ARE ONN TVS GOOD?
An Onn TV has a plethora of appealing features. However, whether or not you buy one will always be a matter of personal preference. Walmart sells Onn TVs in a variety of sizes, with the price being the most appealing feature.
Onn TVs are ideal if you want a low-cost television with average picture quality where you can watch movies or Netflix. However, keep in mind that they will not have as many features as other brands of televisions that are already well-established in the market.
Aside from the low price, this brand provides an excellent warranty system, ensuring that you have a reliable support guide in the event of an error. Unlike other large retailers, the manufacturer of Onn TV will consider replacing it if you experience significant performance differences.
The Roku Smart TV, which comes in sizes ranging from 32 to 65 inches, is one of the most well-known Onn TVs. The Roku TV has three HDMI ports and an elegant and slim design. It can also accommodate an ethernet cable, allowing you to connect to the internet at any time.
The Onn Roku TVs, on the other hand, are manufactured and sold by Walmart rather than Roku. Nonetheless, the Roku TV offers exceptional features that other televisions cannot.
PROS
There are numerous features that make Onn TVs an excellent choice. Our experts compiled a list of the best features that will persuade you to choose this brand.
1. Price-to-value
Walmart offers a smart TV that fits a limited budget while providing features that other TV brands do not. The price is the main selling point of this brand.
You can use it to watch local channels, Fox Sports, and other outside channels, just like other smart and LED TVs. The picture quality on Onn TV is also excellent for the price. This brand allows users to enjoy 4K resolutions.
2. Convenience
If you live near a Walmart, purchasing an Onn brand television is very convenient. The brand also supports ethernet cables, allowing you to connect to Wi-Fi with ease.
Aside from that, universal remotes can be used with Onn TVs, so you won't have to worry if you misplace your original remote. Personalizing the TV is also simple, as there is only one setup button to press.
3. Warranty
One of the most significant benefits of using this brand is the dependable warranty repairs provided by Element electronics. Users have reported product replacements after having problems with the brand.
CONS
4. Less Interesting Features
Quality comes at a cost. When compared to other TVs, such as those made by Samsung or LG, it falls short. Some users have reported a drop in image quality over time. Some users have reported seeing a dark blue blur appear out of nowhere while using the product.
5. Performance is average
Performance is also inferior to that of other, more well-known brands. Though it can last for years, its quality performance falls short of that of larger and more established brands.
WHAT IS ONN TV CODE?
Many customers have had difficulty programming universal remotes to work with their Onn TV due to the opaque nature of the television's manufacture; fortunately, the television is manufactured by Durabrand, and so using their codes will usually work.
However, due to a lack of information, you will have to try a few different Durabrand codes to see which one works for your model of TV. Here are the Durabrand codes to try for a universal TV remote; if necessary, try them one at a time:
0493
1038
1046
1047
1109
0178
0180
0003
0154
0236
0623
0171
0463
1034
0003
WHAT KIND OF TV IS ONN?
Onn offers a variety of TVs in various sizes and configurations. In general, an Onn TV will be feature-rich but low in quality when compared to more established players in the TV market. The most appealing feature of Onn TVs is their low price point in comparison to other TVs with comparable features.
Onn TV Main Advantages
The primary benefit of Onn TVs is their low cost. Walmart sells its own brand, allowing it to keep prices much lower than it could with any established television brand.
There is also a convenience factor if you live near a Walmart, as you can simply go down and pick one up without having to worry about being home for a delivery window. Of course, if you don't live near a Walmart, this may be a disadvantage, but not many people can say that!
The features of Onn TVs are another advantage. Walmart ensures that their TVs have as many features as possible in order to make them as appealing as possible.
Onn TV Main Disadvantages
Concerning the drawbacks, Onn TVs are plagued by a lack of quality. These televisions are not just a little less expensive than a high-end option from a company like Samsung or LG—they are significantly less expensive. That kind of price difference comes at a cost, and that cost is the television's quality.
While you will get a nice, large screen for a very low price, your Onn TV will not look or perform as well as more expensive models from well-known brands.
SHOULD YOU BUY A WALMART ONN TV?
It is entirely up to you whether or not to purchase an Onn TV. If you want the best possible experience from your electronics, the answer is a resounding no. Onn TVs perform the function, but not particularly well.
If, on the other hand, you aren't too concerned with having the most up-to-date hardware in your home and just want something to watch Netflix on, Onn TVs are a compelling option at the price points they are available for.
It is worth noting that some customers have reported that their Onn TV began to malfunction very early on. Walmart has a strong warranty system in place and would almost certainly assist any customer who had a problem, but it is something to be aware of.
WHERE CAN YOU BUY ONN TVS?
New Onn TVs are only available at Walmart stores and on Walmart.com. This is due to the fact that it is a generic Walmart brand created specifically for Walmart stores in the United States, United Kingdom, and Canada.
On Amazon or Ebay, you might be able to find a used, refurbished, or second-hand Onn TV. These can help you save a few dollars, but for the price of these TVs, you should probably just buy them from Walmart.
CONCLUSION
Most customers expect the least amount of functionality from ONN TVs, but are pleasantly surprised by their flawless performance. Because of its low price, the TV could be one of the most convenient purchases for people who want to play video games and watch movies.
There is nothing significant to complain about this brand, from the strong warranty to the excellent video quality.
Frequently Asked Questions
Who owns Onn Roku TV?
Who is Onn TV's parent company? Walmart is Onn's parent company. Onn is their generic e-brand label, and Onn products, including Onn TVs, are only available in Walmart stores. Despite the fact that Onn TVs are manufactured by Durabrand, they are still sold under the Walmart generic brand.
What kind of TV is Onn?
Onn is one of a few private-label brands whose TVs and other products are sold by only one retailer. Other examples include Best Buy's Insignia TVs and sound bars, Amazon Basics cables and accessories, and Target's Heyday products. Onn TVs are typically less expensive than competing models from well-known brands.
Is Onn a good smart TV?
The image quality is adequate. It won't win any awards, but if all you want to do is watch TV, it's fine, and it's HUGE. People complain about the sound, but we thought it was more than adequate. It would have been better if Onn had avoided making this a smart TV.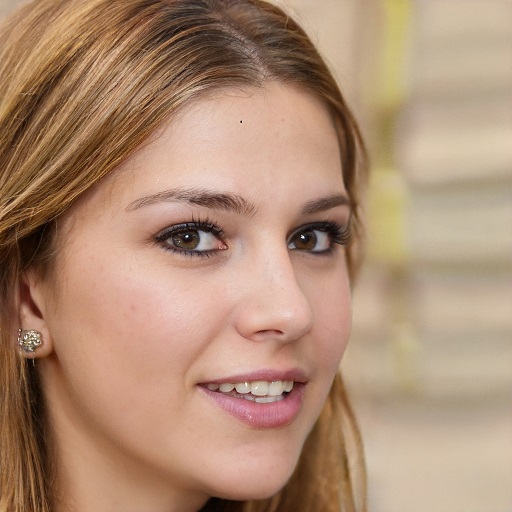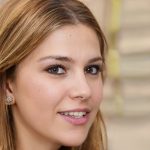 I'm a tech writer and editor. I love technology. I'm excited about networking and streaming. I'm always looking for new and exciting ways to use technology. I believe technology can be a force for good in the world, and I strive to use it in my work.