How to Fix Spectrum DVR Not Recording Issues? (5 Fixes!)
I'm a big sports fan, but due to my hectic work schedule, I always miss games that conflict with work appointments. To fully enjoy the experience, I upgraded my set-top box to Spectrum DVR, which allows me to record my favorite TV shows and watch them whenever I want.
The episodes were recorded without incident for the first few days, but as time passed, I realized recently that Spectrum DVR not recording the scheduled episodes.
Clearing the storage space, checking the cable inputs, resetting the DVR, and putting proper recording instructions in place can all help to resolve Spectrum DVR recording issues. After reading Spectrum's instructions, I put them into practice, and my recording problems were resolved once and for all.
Here are some practical tips I used to overcome my Spectrum DVR recording issues, as well as the steps I took to resolve them.
Troubleshooting: Issues on Fixing Spectrum DVR Not Recording Issues
| Issue | Solution |
| --- | --- |
| Lack of storage space | Delete some recorded shows to free up space. You can also connect an external hard drive to your DVR to increase storage capacity. |
| Incorrect cable connections | Make sure that all the cables are properly connected to your DVR and TV. |
| Buildup of cache memory | Restart your DVR to clear the cache memory. |
| Recording conflict | Check your Series Priority settings to make sure that the show you want to record is ranked higher than any other show that is scheduled to record at the same time. |
| Technical issue | If you have tried all of the above solutions and your DVR is still not recording, contact Spectrum customer support for assistance. |
WHY IS YOUR SPECTRUM DVR NOT RECORDING?
If your Spectrum DVR isn't recording your shows and you're wondering what's causing the problem, you've come to the right place. The most common causes of Spectrum DVR recording issues are a lack of storage space, incorrect cable connections, and a buildup of cache memory in the device.
Get Big Discounts for Internet, Phone, Mobile, and WIFI.
Up to 50% off
Toll-Free Number 1-855-202-7237
(Xfinity, Spectrum, COX, Verizon, AT&T, T-Mobile, etc.)
Before you begin troubleshooting, let me walk you through some of the Spectrum DVR's basic functions and recording features.
HOW MANY SHOWS CAN A SPECTRUM DVR RECORD AT ONCE?
According to my understanding, the Spectrum DVR can only record one show at a time while you are watching television. If you have a traditional DVR with two tuners, you have two choices: record one program while watching another on the TV screen, or record both.
If they aren't on TV, you can record two programs at the same time. On the other hand, if you use an enhanced DVR with six tuners and significantly more storage space, you can record more programs at once.
As a result, the number of recordings made by the DVR is heavily influenced by its type, video format, and program genre.
1. RAISE THE SERIES PRIORITY
According to Spectrum's support page on DVR recordings, your DVR will not record your shows if there is a conflict in scheduled timings. In other words, if you have multiple shows scheduled to be recorded at the same time, your Spectrum DVR will not start the recording process due to a lack of proper instructions.
You can resolve this conflict by prioritizing the shows you want to watch over others. Let's say your favorite NFL game and your favorite TV show both start at the same time.
Instead of scheduling a recording at the same time, you can give priority to one of the above-mentioned programs that you simply cannot afford to miss. If I were you, I would prioritize the NFL game because most TV shows have repeat episodes. But that's my priority, and yours might be different, so make your decision accordingly.
Here's how to assign priority in your Spectrum DVR.
On your remote, select "My DVR."
On the left side of the screen, there is a setting called "Series Priority."
On the program you want to record, press "OK."
To reorganize the list of shows, use the up and down arrow keys.
To save your changes, click "OK."
In the event of a conflict, the Spectrum DVR records the show with the highest priority, even if you are not present to receive the warning message.
2. CLEAR YOUR STORAGE
The most common reason for your Spectrum DVR recordings failing is a lack of storage space. Your recordings are not being made because there is insufficient storage space in the DVR. I recommend that you free up some space by deleting some of the older programs that you have already watched.
If all of the programs are important to you, try transferring the video files to a flash drive, after which you can delete the shows to free up space. I also advise you to keep your storage below 75% full to avoid recording failure in Spectrum DVR.
Alternative Video: How Do I Reset Spectrum Cable Box?
RECOMMENDED POSTS:
How To Fix My Phone Say Restricted When I Call Someone? [3 Methods]
How To Fix TV Firestick Keep Restarting? [10 Easy Ways]
Read: Can You Make MetroPCS SIM Card Work In A T-Mobile Phone?
3. MANAGE YOUR STORAGE
Another factor to consider is the video format supported by the Spectrum set-top box. The Spectrum DVR consumes less space when using the SD (Standard Definition) format than when using the HD (High Definition) format.
This is due to the fact that the HD signal contains significantly more details and reduces losses when compared to the SD signal. You should also keep in mind that a sports recording takes up a lot more space than other types of media such as news, series, movies, and so on.
You can also manage your storage by instructing your Spectrum DVR to only record new episodes. Here are the steps to restrict your DVR recording to only new episodes.
On your Spectrum remote, press "Record."
Select "Record Series" after selecting the series you want to record.
Select "New only" from the record episode side scroll.
To complete the settings, click "Record."
Alternatively, you can turn off the "record duplicates" feature to prevent the same episode from being recorded multiple times in order to save space.
You can turn off record duplicates by following the steps below.
On your Spectrum remote, press "Record."
Select "Record Series" after selecting the series you want to record.
Side scroll to the "record duplicate" option and select "No ".
To complete the settings, click "Record."
You can manage and save space by using your recording settings wisely. In my case, managing the Spectrum DVR settings is a time-consuming task, and I usually prefer to backup all of the recorded programs from the DVR using an external hard drive.
This allows me to delete all of the recorded shows and series from my Spectrum DVR without fear of losing the content.
4. RESTART YOUR SPECTRUM DVR
Even if you have enough storage space in your Spectrum DVR, you may experience recording issues because metadata build-up can cause a malfunction in the DVR, affecting your recordings.
A simple restart should resolve your cache and metadata issue. You can restart your Spectrum DVR by performing a power cycle, which is typically accomplished by unplugging the power cable from the power outlet and plugging it back in.
Allow some time for the Spectrum DVR to become fully operational after it has been powered on. You can record your favorite shows after all of the DVR's functions and features have been loaded.
5. CHECK YOUR INPUTS
Checking your cable connections is an important part of troubleshooting. First, make sure that all of the cables are properly connected to the Spectrum Set-top box and the TV.
If you're using an RF cable, make sure it's properly connected to the Spectrum DVR's "RF in" port in order to receive a proper TV signal. A faulty coaxial cable can result in a black screen due to a lack of incoming TV signal.
You should also double-check the connection between the Spectrum DVR box and the TV to ensure that you get the final output without any problems. I recommend that you have an extra pair of coaxial cables on hand to eliminate the possibility of faulty or loosened cables.
HOW TO RECORD SERIES ON YOUR SPECTRUM DVR?
One of the best features of owning a Spectrum DVR is the ability to record an entire series that you don't want to miss out on.
You can ensure that the entire TV series is recorded and saved so that you can watch it whenever you want. Follow the steps below to easily record your favorite series.
On your Spectrum remote, press "Record."
Select "Record Series" after selecting the series you want to record.
Select "All Episodes" from the record episode side scroll.
Once you've set the start and stop times to your liking, click "Record Series."
HOW TO RECORD SERIES ON THE SPECTRUM MOBILE APP?
If you have a Spectrum subscription, you can also record your favorite shows on your mobile device. You only need to download and install the Spectrum mobile app on your smartphone or tablet to get started.
Here is a step-by-step guide for recording a TV show on your smartphone using the Spectrum Mobile app.
Choose a TV show from the "guide" or use the app's search function to find it.
Choose "Recording Options."
You will be given a list of spectrum receivers from which to select in order to save the content on the desired receiver.
"Confirm" should be selected.
When the recording is finished, the episodes of the series will appear on the DVR list of your chosen receiver.
CONCLUSION
Aside from the aforementioned issues, the Spectrum DVR recording may not occur if a component in the recording device is faulty. I recommend that you contact the Spectrum support team via online chat or phone call to file a complaint about your device.
You should also be aware that the Spectrum DVR cannot record videos on demand. I made the mistake of attempting to record on-demand content only to discover that Spectrum DVR does not support this feature.
Another issue I discovered is that the guide may be unable to identify or label certain programs, such as news content, because such programs do not have episodes. This could result in failed recordings in your Spectrum DVR. Finally, make sure that all of the record settings are properly set to avoid missing out on your favorite TV show.
If you're tired of fiddling with your Spectrum Equipment and want to see what else is available, remember to Return your Spectrum Equipment to avoid cancellation fees.
Frequently Asked Questions
| Question | Answer |
| --- | --- |
| My Spectrum DVR is not recording shows. What should I do? | There are a few things you can check to try to fix this issue. First, make sure that you have enough storage space on your DVR. You can check this by going to the "My Recordings" menu and selecting "Storage." If you don't have enough storage space, you can delete some of your old recordings to free up space. |
Why are my shows not recording on Spectrum?
If your Spectrum Guide DVR is turned on and you can play back recorded shows but not record new programming, it is most likely due to a lack of storage space. Because Spectrum DVRs come in a variety of hard disk drive sizes, recording capacity varies by device.
Why has my DVR stopped recording?
Misconfiguration, a lack of storage space, and failing DVR components are common culprits if your CCTV camera is working properly but the DVR is not recording anything. Don't worry: modern DVR boxes are user-friendly and simple to troubleshoot. Make sure that recording is turned on. It may appear obvious, but it occurs.
Why is my DVR glitching?
Unplugging the device and plugging it back in after a while with proper connections and also after checking the wiring is an option. You can also try putting the DVR box in the proper position. Incorrect box positioning can result in recording skips and interruptions.
References: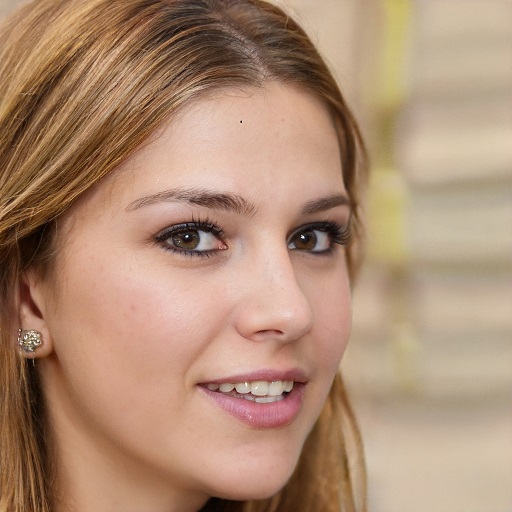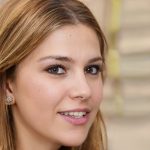 I'm a tech writer and editor. I love technology. I'm excited about networking and streaming. I'm always looking for new and exciting ways to use technology. I believe technology can be a force for good in the world, and I strive to use it in my work.